Updated October 2021 DGL bulletin data

In October, for the whole market, Keytrude remains in the first place in the ranking, but NHF spending on its reimbursement increased by 76.5% compared to 2020. Spinraza has dropped two more places (from 4th to 6th) while Xtandi moved to 7th place from 8th, with a 50,8% increase in the amount of the reimbursement compared to 2020.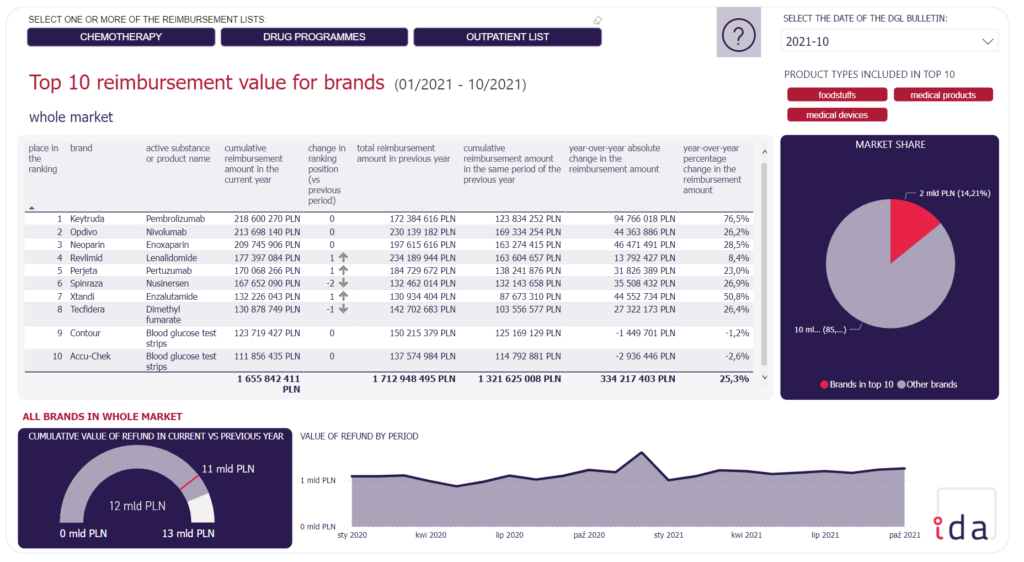 The total reimbursement value for the current year is now 12 billion PLN, which is a billion more than last year's amount for that period.

More in our IDA TOP10 report.